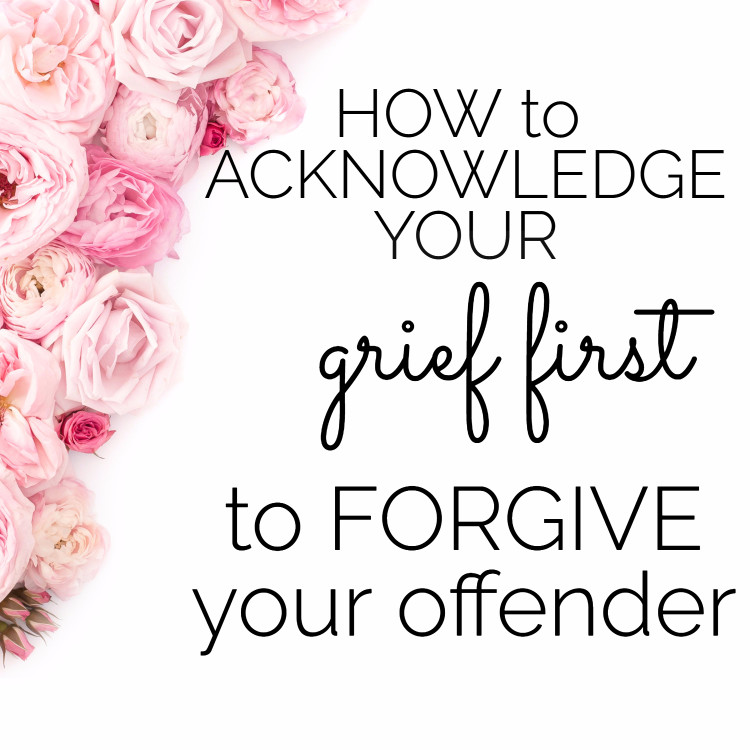 Looking back, grief should have been obvious, but its face stayed hidden from me as I struggled to forgive my offender.
I did not realize that the first step towards forgiveness was to grieve over what had happened. In fact, I didn't realize that I was grieving until I was months into the struggle.
Why we often miss grief as the first step in forgiving others:
Who willingly signs up to grieve?
Because no one I know does.
Grief is a stealthy intruder. Grief is like an uninvited guest that does not ask for permission to visit us. It stays long after we wish it would move on. And it will not recede to a settled place that we can live with until we have worked through its phases. We have to grieve if we ever want to know the healing of forgiveness.
The hard reality of grief is that we must slog through the pain it brings. There is no way around grief. And if we cannot put grief in its proper place, it will keep us stuck and locked away from freedom.
I know that these facts are true because I have lived them in my own struggle to forgive those who have hurt me. Forgiving my offender was the last thing I wanted to do.
Each morning I would wake up and remember every detail of the conversation. Like a merciless slave owner, my tortured thoughts would have me running for protection as I tried to force my mind to deny the mental anguish I felt. The more I pushed grief away, the more it took hold in my life.
I knew I was hurting and I hated feeling such misery, but because other emotions were more easily recognizable, grief did not have a name for a long time.

But how could I be grieving?
Grief doesn't always look like we think it should.
My first intense introduction to grief was when our family moved to the Democratic Republic of Congo. At age ten, I was fully aware of the nostalgic feelings of grief that would rush over me when I thought of my grandparents 8500 miles away in Michigan.
Grief: deep and poignant distress caused by or as if by bereavement; a cause of such suffering; an unfortunate outcome; an annoyance or trouble. – Merriman-Webster Dictionary
Or when I tried to imagine I was eating McDonald's French fries instead of cassava root (think thick paste with the odor of armpits -the staple of the Congolese diet). My grief was associated with a longing to go back to all that had been familiar in my world up to that point. That grief was painful, but beautiful to remember because of the love that was entwined with the memories.
The grief I was experiencing in my struggle to forgive looked nothing like the grief I had experienced when I was ten years old. Intense feelings of pain and rage were a steady diet for me in the months following the wounding. I tried not to think of my offender. There was no affection in my feelings of anger. I recognized my feelings of injustice. I knew I wanted revenge. There was nothing beautiful or nostalgic about these feelings.
And that's why I couldn't identify grief, because it didn't look like I thought it should.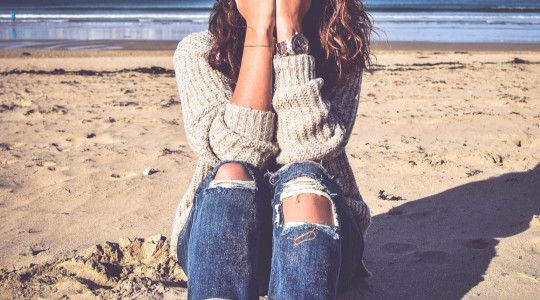 4 things I had to learn to grieve to forgive:
1) We must grieve the loss of the relationship
To be offended by someone, we must be close enough for our offender to hurt us. One of the reasons that I become so distraught as I struggled to forgive the person who hurt me is because I had given that person access to my heart that an acquaintance did not have. Because that trust had been trampled on and destroyed, I had to grieve that loss of trust.
2) We must grieve the injustice of the offense
I never saw the offense coming. Because the offense blindsided me, I was dazed for weeks and months as I tried to process the reasons behind what had been done to me. As I tried to analyze why the hurt happened, I was left with unsatisfying answers that can made me feel worse than I did before I tried to understand what had happened.
I struggled to believe that God had allowed this to happen for a reason that would bring Him glory. Ironically, it was only when I released my need to know why and realize that I might never have the answers that I could begin to let go of the hurt.
3) We must grieve the death of our expectations
Expectations are tomorrow's resentments.
How could my offender do this to me? I fumed and cried in my journal repeatedly. My expectations for the relationship had been shattered in a thousand pieces. I heard this from one of my Bible study facilitators in class one day and I have never forgotten it: Expectations are tomorrow's resentments.
Because we do not grieve, those resentments can turn to bitterness which the writer of the book of Hebrews tells us causes trouble and defiles many (Hebrews 12:14-15).
I had to relinquish my expectations of the relationship to be able to move on toward healing.
4) We must grieve being forced to accept a new normal
Suddenly, I was forced into a very confusing time where the once familiar, trusted patterns of interaction had been pulled out from under me. This new normal is especially difficult if our offender is someone we must continue interacting with on some level. The sadness was overwhelming and heartbreaking. The Biblical character of Joseph had to endure this reality after a twenty year separation brought him back into contact with the brothers that sold him into slavery.
With jaw-dropping grace that only came from his ability to acknowledge the grief and accept the story that God had written for his life, Joseph gives us a glimpse of the hope that is ahead of us if we grieve correctly:
So now that I realized that I must grieve first, I wondered if there was a way to measure where I was in the process. The famous psychologist, Elizabeth Kubler-Ross, compiled a list of the five stages of grief. Although I don't know if she was a woman of faith, her grief list was eye-opening. As I compared her list of these stages to what I had to work through in my own journey towards forgiveness, it suddenly dawned on me that grieving was the first step towards healing. There is a danger, however, of getting stuck in any one phase before we have completed all of them. The result of not moving through these stages is bitterness taking a firm hold, leaving us to live miserable lives.
So how do we know where we are in the process of grief?
1) First Stage: Denial
First of all, we must not deny that the offense happened.
The initial shock of what has wounded us so deeply is so painful that we may be tempted to push away any thoughts surrounding the incident. We will do anything to avoid remembering what has happened. We are naturally self-protective.
I believe one of the most helpful books in Scripture in which we get to see God Himself wrestle over how His people have hurt and grieved Him is the Old Testament book of Hosea. God does not deny the fact that He is wounded over the wrongdoing done to Him. He acknowledges and grieves His pain in ways that will make you weep. He understands what you and I are going through. But more than that, He gives us a safe way in Hosea to work through the pain.
I highly recommend that you watch this powerful modern video series dramatizing the book of Hosea by Irving Bible Church here.
2) Second Stage: Anger
We must work through the anger that the offense happened.
So can we be angry and not sin? Absolutely!
Ephesians 4:26 tells us, "Be angry and do not sin." Jesus was angry and never sinned. How is that possible? I believe the secret to this is found in Mark 3:1-6. Jesus healed a man on the Sabbath as the Pharisees condemned Him for His act of mercy. Verse five points out the reason for Jesus' anger:
After looking around at them with anger, grieved at their hardness of heart, He said to the man,

"Stretch out your hand."

And he stretched it out, and his hand was restored.
Jesus was grieved at the Pharisee's hardness of heart. He was angry that they did not understand their desire to follow the law to the letter missed the spirit of the law. His anger was directed at the divide their mistake drove between Him and them. My anger did not have such a righteous origin in the beginning. Because, unlike Christ, I sinned profoundly as my anger was fueled by revenge and ill will toward the person who hurt me. I was not grieved over the divide that separated us as friends.
And we are making huge strides toward healing when we realize our anger is directed correctly over what has happened.
3) Third Stage: Bargaining
We can't get stuck on the "what could/should/might have been" thoughts.
We can remain stuck the longest in this stage. I grieved continually over my dashed expectations of the relationship and the cold, hard reality of what it had become. Countless hours of wasted mental energy were spent by me wishing things had turned out differently. I had to reconcile the trauma with how I wished life had continued to go on as it was before the wounding. This is where we must have a Genesis 50:20 outlook on what has happened. Maybe the act was evil, but God will redeem the evil in our own lives by using us to minister to others in the future. But we must be willing to relinquish control of all our could/should/might have been thoughts.
4) Fourth Stage: Depression
We must work through the depression of what has happened to us.
Depression is a common theme throughout the Psalms. I take so much comfort that God did not edit out the journal pages of David as he wrote honestly about his feelings. Being depressed over something painful we do not understand is normal. We must work through our depression and pour it out to the Lord. I write my feelings down in a journal, but others may listen to praise music, pray, or work out their depression by serving others. Depression can become our identity if not given to the Lord regularly.
5) Fifth Stage: Acceptance
We must come to accept what we can't understand by believing through faith that God will use it for our good (Romans 8:28-29).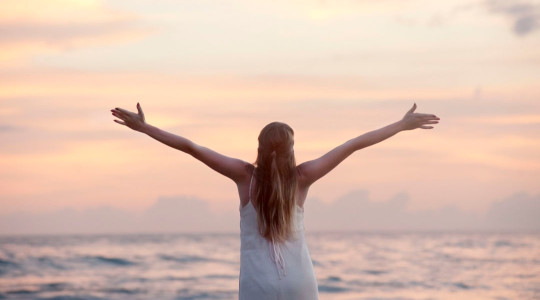 How do we know we have reached this point? When we can start praying for our offender's welfare.
The thought that I would actually get to this place of praying for my offender at the start of my journey through grief seemed impossible to me. Something profound started to change in me as I gave up my feelings of revenge and wanting bad things to happen to my offender: I started seeing a way out of the bitterness.
My offender may never ask for my forgiveness. But Jesus asks me to forgive. I started realizing that my obedience to His command to forgive had nothing to do with my feelings toward my offender. It had everything to do with my obedience to Him. I could forgive for His sake. I was not forgiving my offender because I felt forgiveness.
My forgiveness was an act of the will out of obedience to Christ who has been so merciful to me. Most of all, my obedience eventually lead me to the feelings of forgiveness toward my offender.
And that, my friend, that is a miracle!
 Beloved, if our heart does not condemn us, we have confidence before God;  and whatever we ask we receive from Him, because we keep His commandments and do the things that are pleasing in His sight.

1 John 3:21-22 (NASB)
Knowing how to acknowledge our grief is the first step to forgiving our offender.
What stage of grief are you are wrestling through right now? Leave me a comment below!
Want to read more about forgiveness? Click here for one of my favorite stories, sure to encourage you!